Posted by By Scott Newman | Photos: Alastair Brook on 10th Jun 2018
How much power does the new 2018 Mustang actually make?
At a casual glance there's little to separate the V8 in the new 2018 Ford Mustang from that in its predecessor.
Oh, sure, outputs increase from 306kW at 6500rpm and 530Nm at 4250rpm to 339kW at 7000rpm and 556Nm at 4600rpm, suggesting some fiddling has gone on, but on paper it looks as though you're sampling the same old 5.0-litre Coyote.
Not quite. Switching to plasma-coated bored from traditional cylinder liners increased displacement from 4951 to 5038cc, which in turn allowed the fitment of larger intake and exhaust manifolds, larger valves and redesigned cylinder heads.
The rev limit was lifted to 7400rpm, compression ratio increased to 12.0:1 and there are 16 fuel injectors instead of eight to support the new dual fuel-injection system, which uses a combination of high-pressure direct injection and low-pressure port injection.
To find out what effect all these changes have had we visited our friends at Herrod Performance. Thanks to their close ties with Ford Performance, Herrod and his team have been at the forefront of local Coyote development so who better to assess the differences between engines old and new?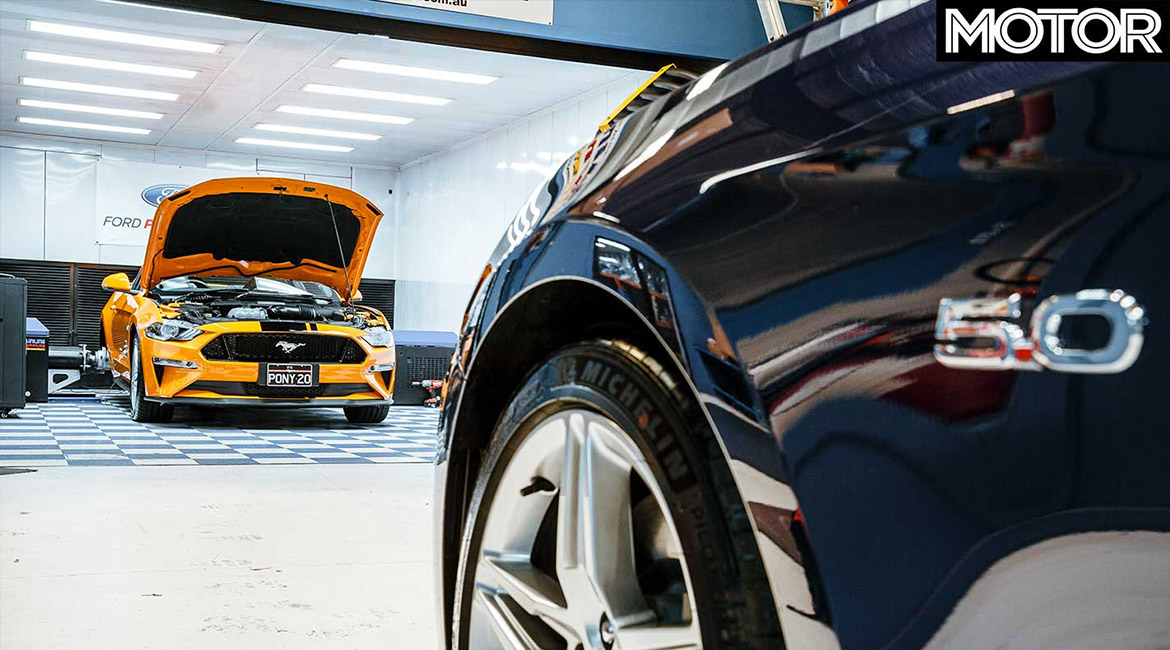 Herrod uses a Mainline hub dyno, removing variables such as tyre type, tyre pressure and strap tightness that can affect traditional roller dynos. In addition, a pair of giant fans keeps inlet air and cylinder head temperatures as consistent as possible.
We ran an auto and a manual, both in their 1:1 gear ratios (seventh in the 10-speed auto, fourth in the six-speed manual) with inlet air temperatures at 18 degrees Celsius and cylinder head temperatures at 90 degrees Celsius. Each car had three runs and the results, frankly, are remarkable.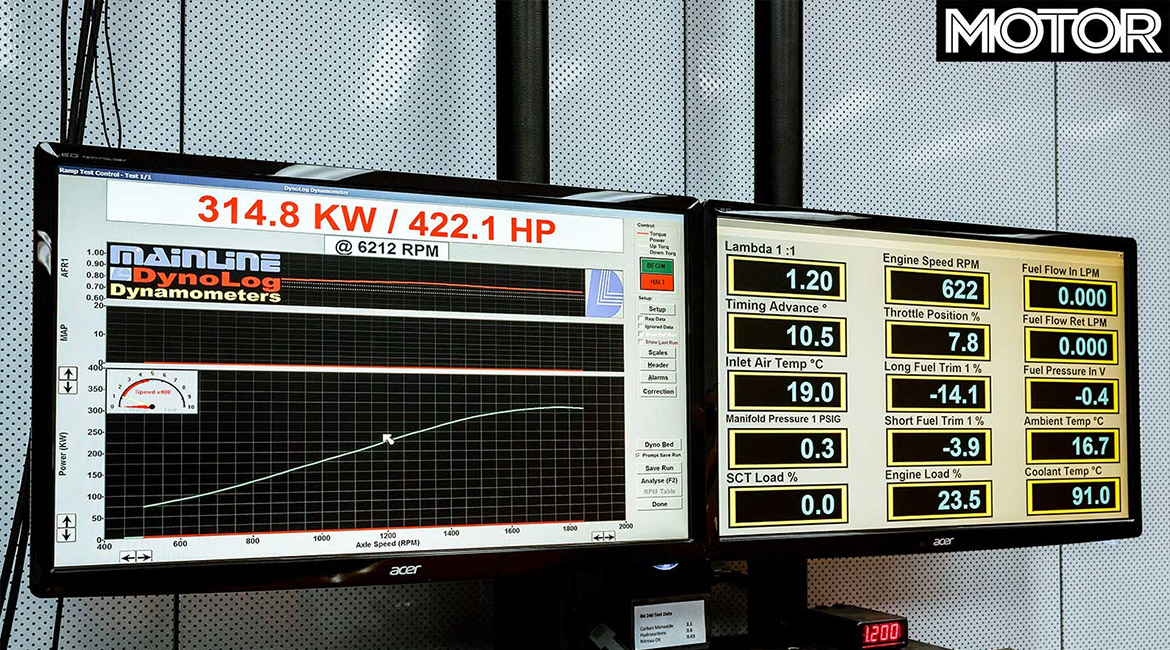 According to Chris Herrod, standard previous-generation Mustangs would make between 250-260kW at the rear hubs, suggesting a driveline loss of roughly 50kW. Imagine our surprise then, when the 2018 Mustang manual delivers 314.8kW at the rear hubs!
The auto backs this up with a best figure of 306.4kW, suggesting either Ford has built incredibly efficient transmissions, or its engine claim of 339kW might be a little conservative. It's worth noting that these figures were recorded with 95RON fuel in the tank supplied by Ford, so on 98RON you could expect the numbers to be a little higher, possibly around five kilowatts.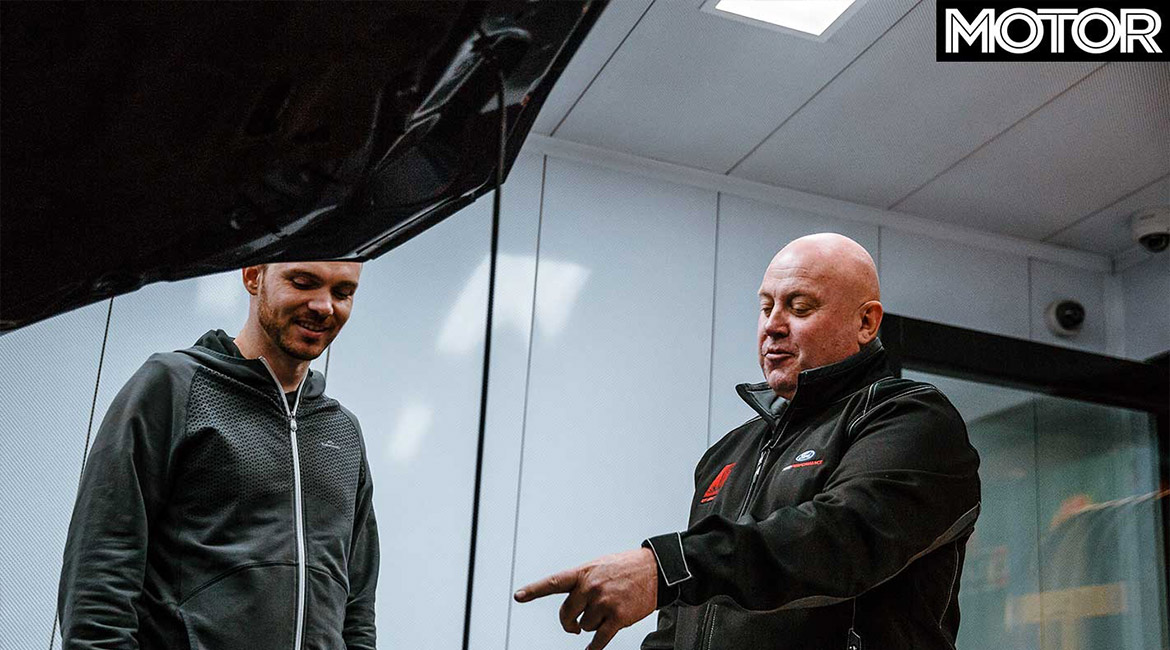 What's just as significant is that the whole power curve has shifted. The new engine actually makes a little less torque at in the low-midrange rev band, but revs much harder and produces far more power at high rpm than the previous engine.