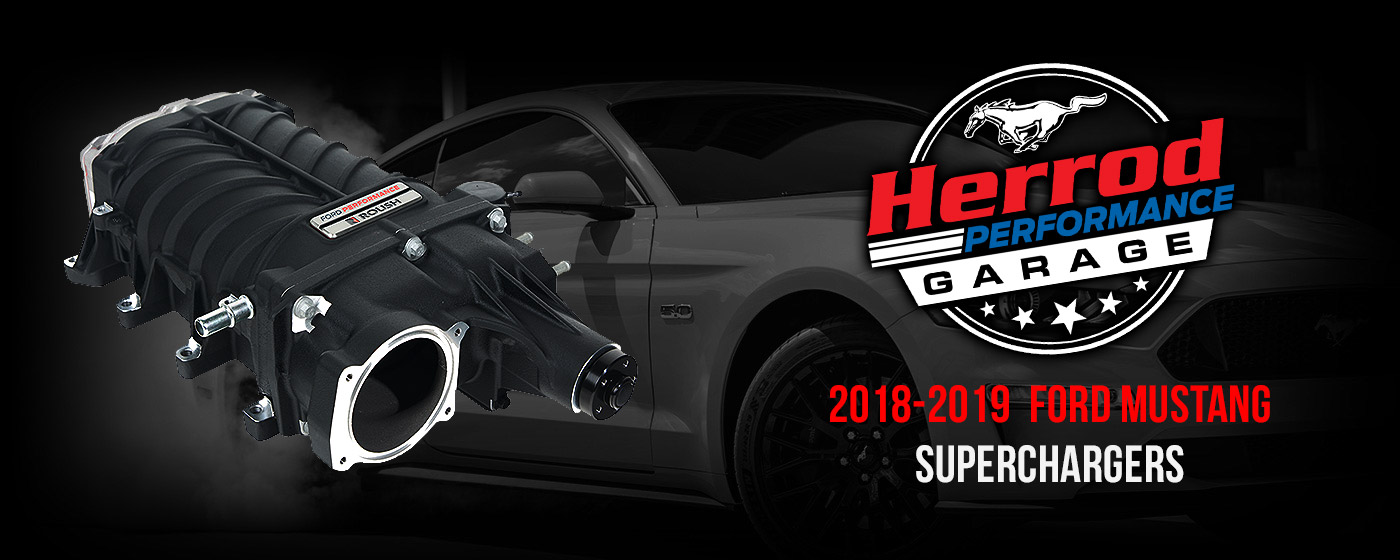 Why you can't buy a MY18 Supercharger from Herrod Performance….not yet.
It has been bought to our attention that other suppliers have already began equipping the new MY18 Mustangs with Roush Superchargers and we have been asked why we cannot supply our packages.
The answer is quite simple:
We have two of our own development vehicles, a manual and automatic, which we've had before the vehicle was released for sale in Australia and the calibration being shipped with these kits simply does not meet our quality & drivability standards.

Currently these kits are not Australia ADR Compliant and have still not been approved by the USA government to be sold as 50 State Legal in the USA.

We will not expose our customers to the liability or legal consequences of installing a non-compliant package.
Herrod Performance prides itself on engineering and developing products that look, feel and perform to an OE standard, and we stand by all of our work with national customer support and service. We simply will not supply a product to our customers that does not meet our quality and assurance standards simply to make a sale.
When can Herrod Performance supply an ADR Compliant Supercharger Package for the MY18 Ford Mustang?
The MY18/19 Ford Mustang's third-generation Coyote V8 is significantly upgraded over the previous model's engine and brings with it an opportunity to – with Herrod and Ford Performance Parts – extract greater power, drivability and performance for your 2018-2019 Ford Mustang.
Thorough development, analysis and painstaking research goes into all of the products Herrod Performance offers our customers, and the 2018-2019 Ford Performance Mustang Supercharger packages are no different.
Our exclusive partnership with Ford Performance and our direct access to Ford engineering allow us to provide the highest quality packages on the market that meet or exceed ADR Compliance.
By working directly with Ford Performance, it ensures that your Supercharged Mustang performs as it should and comes with the expertise and backing of Herrod & Ford Performance not offered by any other Australian outlet.
Herrod Performance is still in the development stages of our MY18 Supercharger packages and are working hard with Ford Performance and Roush to assure when we go to market we can offer our customers nothing but the best in drivability, power and performance.
We expect to release our MY18 Supercharger ADR Compliant Packages within 6-8 Weeks. In the coming weeks we will be finalizing pricing and starting to accept Pre-Orders to ensure customers interested in our kits are the first to have their vehicles equipped.
We truly appreciate your patience / loyalty and look forward to providing you with the highest quality MY18 ADR Compliant Supercharger package on the market. In the meantime, drive and enjoy your new 2018-2019 Ford Mustang knowing it will soon be a limited edition Herrod Performance Mustang.
To sign-up for the 2018-2019 Mustang ADR Supercharger Package Pre-Order – fill out the form below and a Herrod Performance representative will contact you via telephone to discuss your vehicle / pre-order.